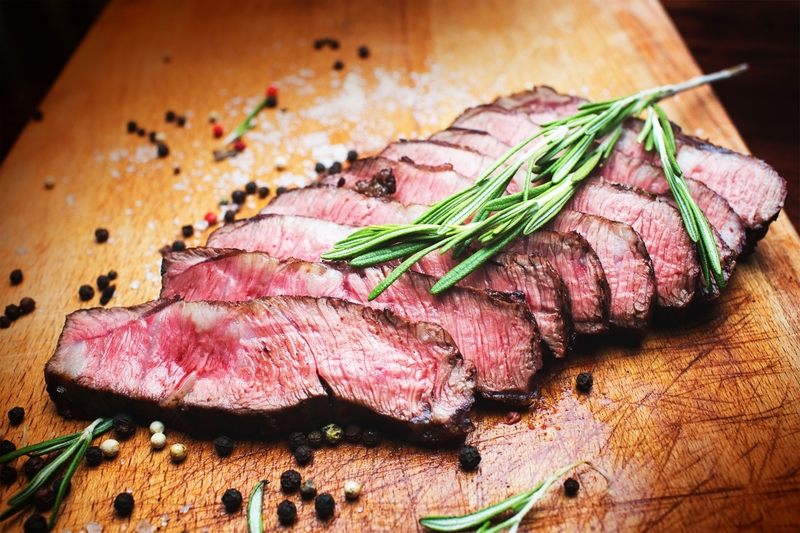 Primebeef is a premium brand of high quality beef with а special approach to breeding, feeding as well as raising animals in the most ecologically friendly regions of Russian Federation.
To produce our high quality beef we use only Black Angus cattle. In 2008 Angus Genetics of Russia, now being part of ZARECHNOE Group, imported the first group of 250 heifers and 10 bulls, originated from world-renowned top Black Angus breeders.
However, genetics itself cannot guarantee the unique flavor and taste of beef. Another essential part of the technological process is feeding at the feedlot. At 12 to 18 months of age, conventional cattle are moved to a feedlot and are usually separated into groups of 100 animals. Cattle usually spend four to six months in a feedlot, during which they are fed a scientifically formulated ration of corn, silage, hay and distillers grains. Up to 90% of the ingredients are raised on own lands of ZARECHNOE Group.
Due to high quality genetics of our Black Angus cattle, proper feeding and clean environment the marbling of PRIMEBEEF always varies between the highest grades, Choice+ and Prime.
Another key factor to the taste of beef comes from aging. This technique makes even the finest meat more tender and flavorful. Meat is placed in our custom-built refrigerated coolers where temperature, humidity and air circulation are carefully controlled for designated times. Most of PRIMEBEEF production goes through wet aging during 14 days.